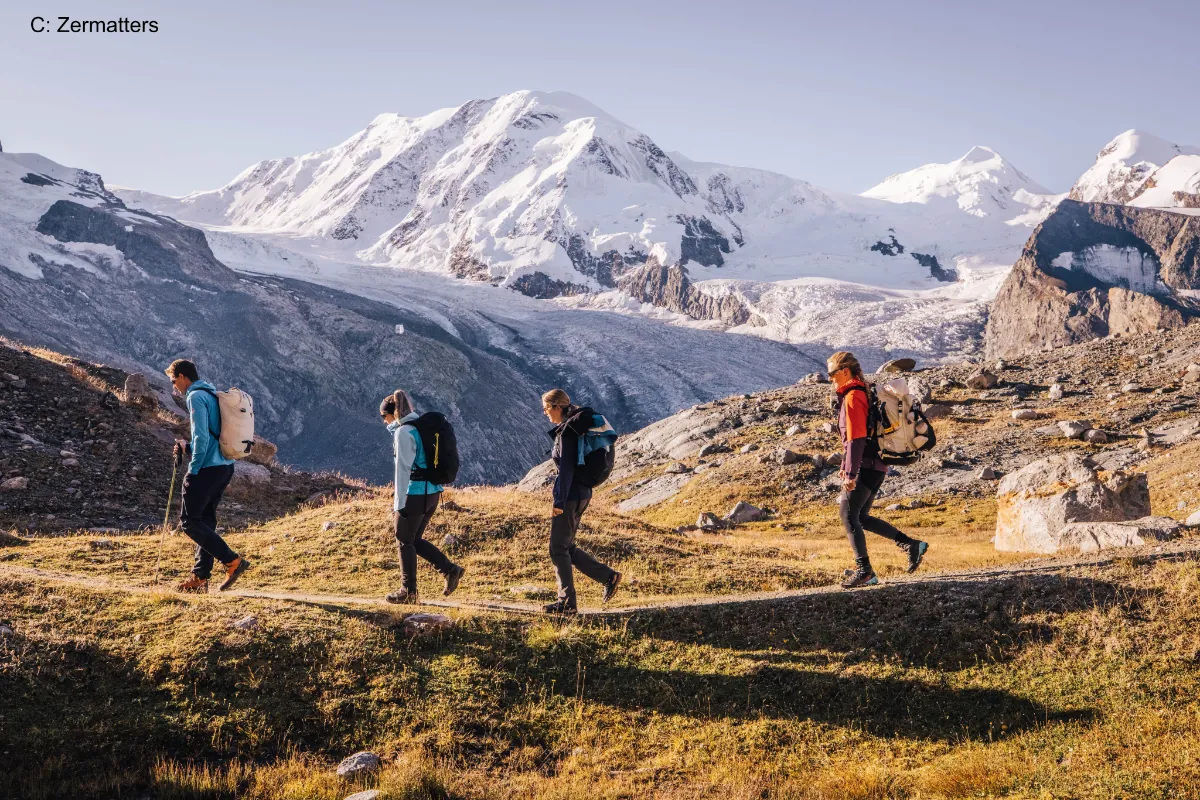 Step deeper into the backcountry
Fine dining, private guiding
Select deluxe hotel stays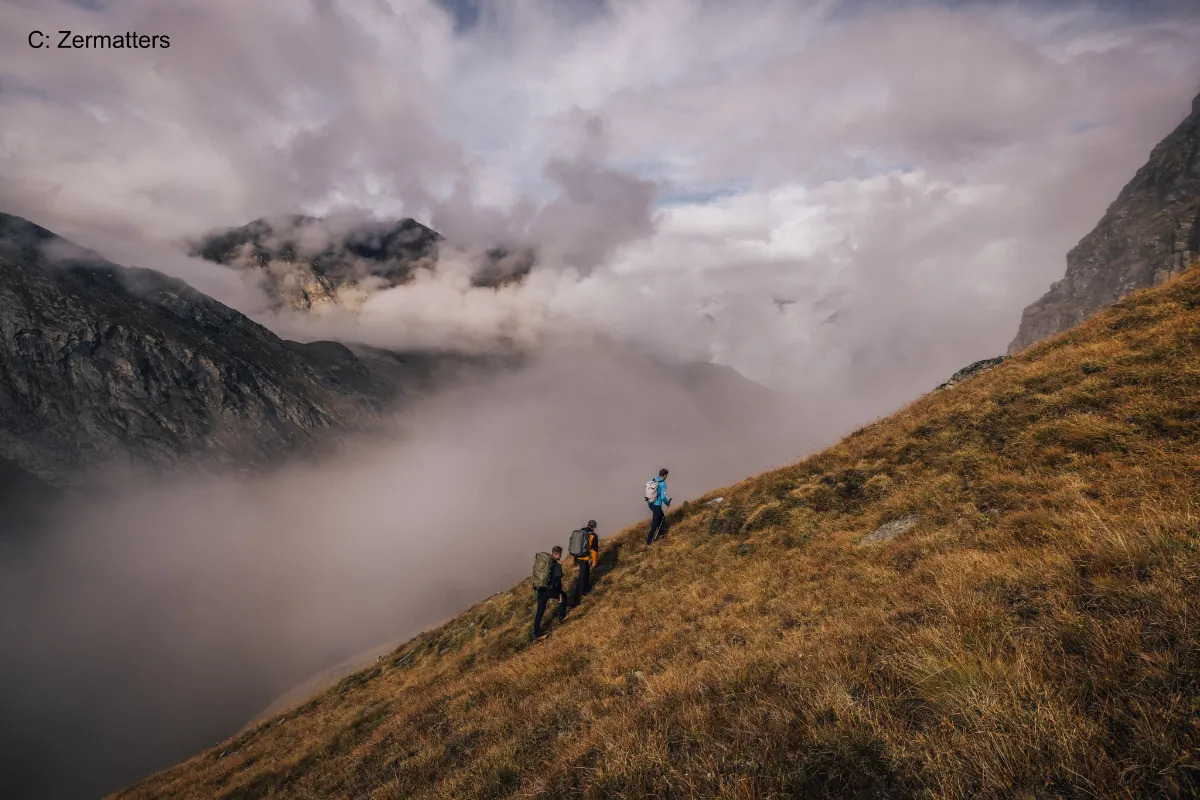 Journey deeper into the majesty of the Matterhorn region Alps: using cable cars and trains you're able to quickly travel far into mountain country.
Overview
Based in select, deluxe accommodation, and walking with your private guide, you'll explore the fastnesses of this stunning mountain region, venturing to quiet corners where few folk ever tread.
Inclusions
Flights from North America. All other locations available on request.
First class rail transfers to resort (Private shuttle options available on request)
5 star hotel stays. Choose between in town or mountain locations
Zermatt travel pass
Hiking guide
Gourmet dining throughout
Sample Itinerary
Day one: Depart home country
Day two: Arrive in Switzerland, transfer to Zermatt and check into your accommodations.
Day three: Enjoy a leisurely breakfast, then meet your guide. Your first day's hike will be short and easy.
Day four: Explore more with your guide , into the deep alpine environment.
Day five: With your guide, cross a wild high alpine glacier. See the processes of landscape formation first hand.
Day six: Exiting the cable car, you'll step out into a world of glaciers and icy peaks, yours to explore for the day.
Day seven: Take the Gornergrat train and exit the station straight into stunning alpine. Your guide will lead you on an uforgettable round of ridges, peaks and views.
Day eight: Ice, snow, rock and water scuplt this land. Pushing further into the alpine you will end your trip with a feeling for the processes that shape the land.
Day nine: Check out of your accommodations. Journey home, or onward to other destinations.
Pricing Information
– From $8,995 CAD per person, based on double occupancy, departing Toronto. Departures possible from all other major airports worldwide.
Frequently Asked Questions
How fit do I need to be? You should be at least an average livel of fitness, able to walk for 4 to 5 hours per day.
How much experience do I need? You should have some hiking experience in your local hills.
What are the accommodations? You will be staying in one of our two selected five star accommodation providers.
How does catering happen? Breakfasts and dinners are served in your hotel ('Dine around' options available if staying in town)
What prepation should I make for this trip? We will provide you with a detailed information pack well before your departure date. This will guide you through the process of prepartion and also provide all important information regarding your travel and in resort services.
Do I need to worry about the altitude? No. Whilst you will be going into the alpine, your elevation will never be extreme. In the rare event that you are adversely affected by altitude, your guide will quickly return you to lower elevations.
What equipment do I need? Bring your regular hiking boots, backpack, and poles if you use them. A 35 liter backpack is big enough. Make sure to pack rain gear. This is the mountains, after all!
Availability
Available May through October