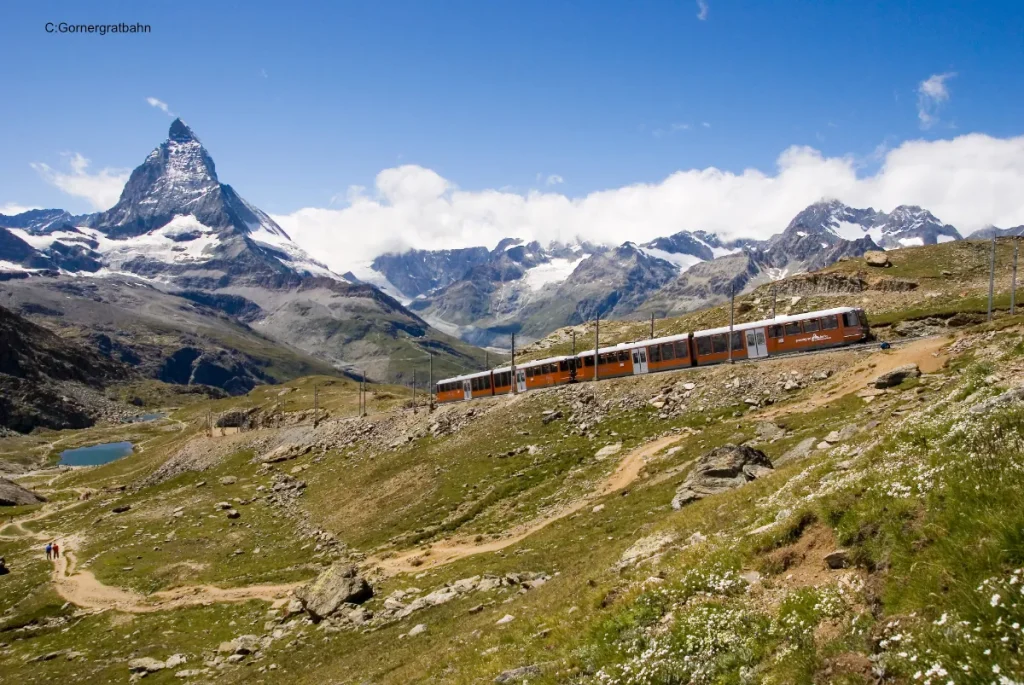 Available May through October
Fine dining, local guides, unforgettable experiences
Select deluxe hotel stays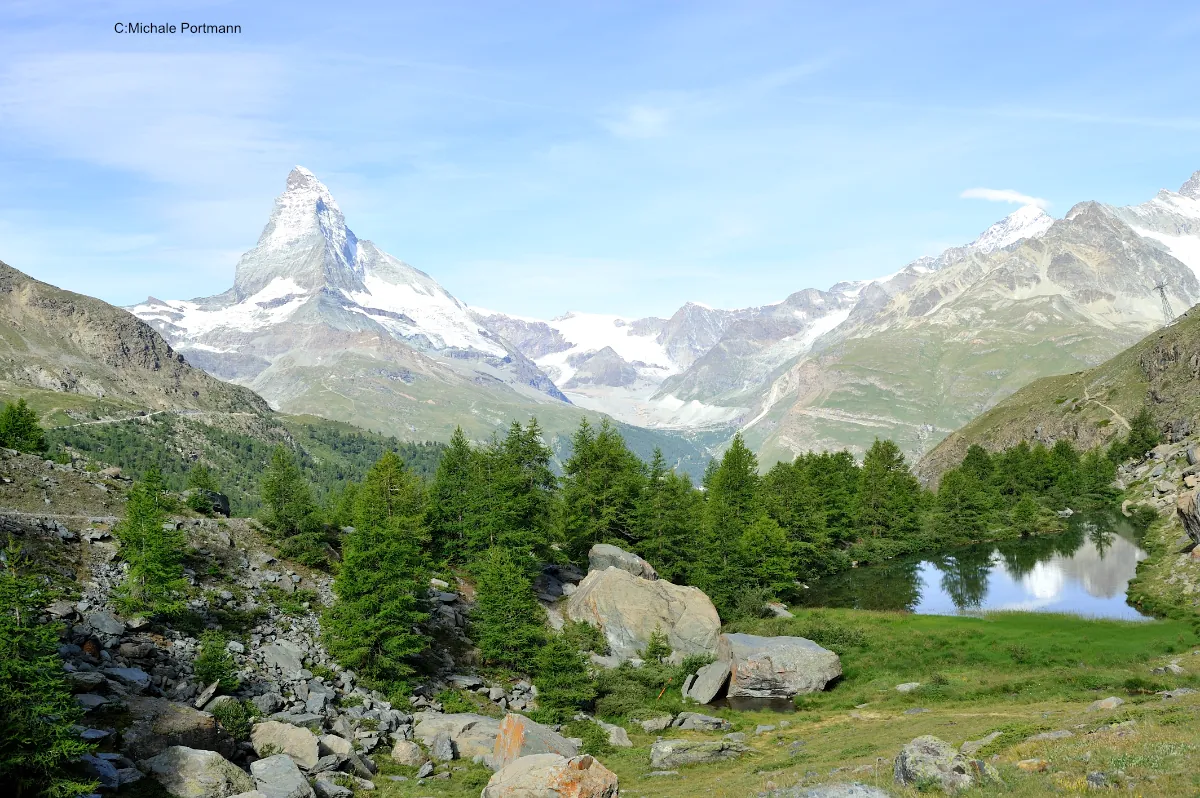 Nowhere else on earth can one see such scenery so easily. Explore the area in comfort, aboard the trains, cable cars, and gondolas of the Zermatt valley. An experience in themselves, these means of ascent offer a startling perspective on a stunning region.
Overview
From the comfortable seats of the Gornergrat train, watch the hills and valley unfold. From the aerial perspective of the cable cars stare in awe as the mighty glaciers unfurl below you; and at night, return to your select, deluxe accommodations to enjoy dinner and reflect on your day.
Inclusions
Flights from North America. All other locations available on request.
First class rail transfers to resort (Private shuttle options available on request)
5 star hotel stays. Choose between in town or mountain locations
Zermatt travel pass
Private guide
Gourmet dining throughout
Sample Itinerary
Day one: Depart home country
Day two: Arrive in Switzerland, transfer to Zermatt and check into your accommodations.
Day three: Enjoy a leisurely breakfast, then meet your guide, and explore the charming village centre.
Day four: Travel into the high alpine on the Gornergrat railway. Enjoy lunch in the high mountains and return to your accommodations full of fresh air and mountain views.
Day five: Taking mountain transport to the high alpine, touch a glacier, and learn about the massive, but delicate mountain world.
Day six: Venture over into Italy to explore the Italian side of the mountains.
Day seven: Take the train to the Sunegga and enjoy an easy walk with your guide.
Day eight: Your final day in Zermatt. Spend it well, taking in the sights of the valley and village one last time. No visit to Zermatt would be complete without some time spent in the museum and in the climbers churchyard. Enjoy a relaxed lunch in the town square, watching the light change on the face of the mountains.
Day nine: Check out of your accommodations. Journey home, or onward to other destinations.
Pricing Information
– From $9,995 CAD per person, based on double occupancy, departing Toronto. Departures possible from all other major airports worldwide.
Frequently Asked Questions
How fit do I need to be? Fitness, age, and ability are not issues on this journey.
What are the accommodations? You will be staying in one of our two selected five star accommodation providers.
How does catering happen? Breakfasts and dinners are served in your hotel ('Dine around' options available if staying in town)
What prepation should I make for this trip? We will provide you with a detailed information pack well before your departure date. This will guide you through the process of prepartion and also provide all important information regarding your travel and in resort services.
Do I need to worry about the altitude? No. Whilst you will be going into the alpine, your elevation will never be extreme. In the rare event that you are adversely affected by altitude, your guide will quickly return you to lower elevations.
What equipment do I need? No special gear required. Bring sturdy shoes and a rainjacket: This is the mountains, after all!
Availability
Available May through October